Meet the Staff Working Alongside the Best Dentist in Kent
The first thing you'll notice when you walk into our Kent family dental practice is the incredibly friendly and inviting atmosphere. Members of our staff have been hand-picked to provide you the best possible experience during your visit to the dentist. Learn more about our team below.
Barbara, Office Manager
Hello, my name is Barbara. I am the office manager for Comfort Family Dentistry. I grew up in a dental family and have continued my career since 2006 with Dr. Mike Hsieh and Dr. Christine Chen. My father was a dentist so my skills in the office cover everything except being the dentist. I love taking care of patients from the first words we speak whether it is in person ,on the phone or email, including any follow up with insurance and post op care. I have been involved in car racing since I was six, love to golf and swim, so if not at work you can find me at the lake, the track or the golf course. I also have a beautiful daughter Katie, and a fantastic boyfriend of many great years named Steve. Give the office a call 253-630-8686 and I would love to have you join our dental family.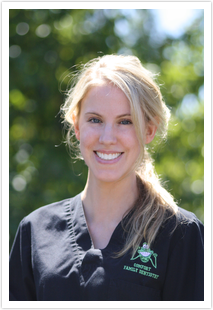 Sarah, Dental Hygienist
I have been in the Dental Field for nearly 10 years. I started in 2003 as a Dental Assistant and then continued my education to fulfill my dream of becoming a Dental Hygienist. I grew up in the Kent/Renton area and graduated from Shoreline Community College's school of Dental Hygiene. My greatest commitment to my patients is making them feel relaxed in the dental chair and making their visit as gentle and pleasant as possible. I strive to treat patients like family while paying close attention to detail and loves to educate patients about how oral health greatly impacts my patient's overall health. In order to stay abreast of new developments in dentistry and updating current knowledge in order to properly educate my patients, I enjoy attending continuing education courses locally and around the country. Outside of work, I spend the most time with her husband and kids. I also enjoy trying new restaurants, trying new culinary skills at home, home-decor and traveling when possible.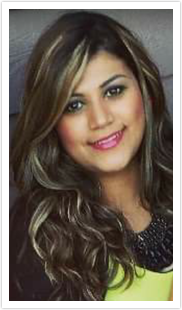 Humaira
I have been working for Comfort Family Dentistry as a Dental Assistant and receptionist since 2010. I have a wide range of duties, from posting insurance checks to hands-on dentistry and everything in between. The best part of my job is, of course, the patients. I learn a lot from our patients and take it to heart, their fears and worries. I grew up most of my life in Toronto, Canada. I moved to Seattle after marrying my best friend. Outside work I enjoy spending time with my family and friends. I love outdoor activities and at least travel twice a year to a new place. I keep my life simple and enjoyable. I speak English, Persian and Farsi fluently.
Stephanie, Lead Dental Assistant
Hello, I joined Comfort Family Dentistry in 2015 and have been in the dental field for over 13 years. I work as the Lead Dental Assistant, as well as, helping in the front office. I enjoy listening, educating, and assisting my patients and I find there trust to be a rewarding part of my day. Each working day is a new experience and another opportunity to ensure my patients feel comfortable and leave happy. I'm a California native and moved to WA. I enjoy spending time with my husband and my 2 boys. We like to go hiking, try new restaurants, and going to the movies.